INQUIRE NOW

Mushroom® Packaging
is
Made with only two simple ingredients — hemp hurd and mycelium — our packaging protects whatever you're shipping.
Ocean Safe
Plastic Free
Chemical Free
Natural
Flame Resistant
Grown
Home Compostable
Scalable
Water Resistant
Custom Design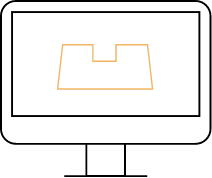 CAD
1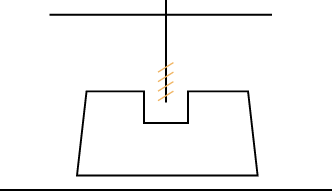 CNC Milling
2
Hard Tooling
3
Thermoform Growth Trays
4

Fill Parts with Hemp & Mycelium
5

Internal Growth in Pod
6

Pop Parts
7

External Growth in Pod
8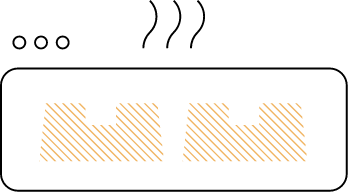 Dry Parts
9
Our process.
Step by step.
Our designers generate a 3D model of your Mushroom®Packaging insert and route a positive using a CNC machine.
We thermoform the positive to make growth trays — which are reused numerous of times.
The trays are filled with our hemp hurd and mycelium blend which grow for 4 days.
The grown parts are removed from the tray and continue to grow for 2 more days to create a velvety layer of overgrowth.
The parts are dried to disable future growth. The Mushroom® Packaging is ready to protect your product in shipment.
Custom Design
Timeline
Phases and lead times for the Mushroom® Packaging
Design
Dimension Drawing + Render
1-2 business days per iteration
Quote
Quote + PO
1 week
Includes production tooling costs and per-piece price.
Production
6–12 weeks
Lead time varies by licenses, annual volume needs and tooling investment.
Design
Constraints
Guidelines and Considerations for Mushroom® Packaging
Maximum Part Dimensions:
18 x 18 x 5"
Smaller parts fit multiple per tray.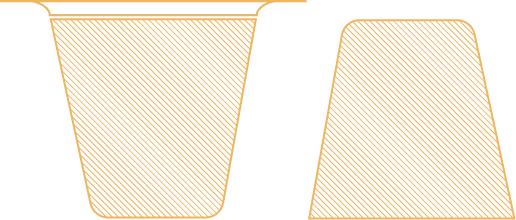 Fill surface
After Popping
Fill Surface + Flash
Every tray is filled in one direction, typically on the bottom because it is flat. The fill surface texture is rougher than the molded surface.

Velvety Overgrowth
4 days in tray (internal growth)
2 days no tray (external growth/ overgrowth)
1 day to dry, preventing further growth and fruit mushrooms.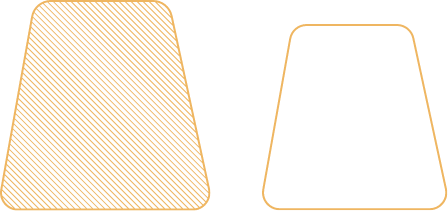 Contraction
Parts must be scaled up since they shrink when drying:
4% in the x axis
4% in the y axis
7% in the z axis
Draft Angles
At least a 3 degree draft angle on all vertical walls, with no undercuts
Wall Thickness
Minimum of ⅜" to to avoid voids. Avoid large, thin walls which can warp and are structurally weak.
Edges
Fillet all edges with a minimum radius of 0.125"
Draw Ratio
The draw ratio should be at least 1 unit wide by 1 unit tall. Avoid deep cavities.
Orientation
Standing upright on shelves is not recommended due to draft angles. Product will tilt downward and could fall.